Happy Halloween!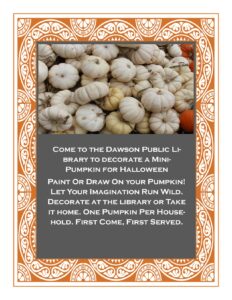 Halloween is fast approaching! We have some mini pumpkins here to help celebrate Spooky Season. Come to the library and decorate yours here or take it home! One pumpkin per household, please.
We also have some Scary Reads on display. If you're not into the scary side of Halloween, we have some cozy mysteries and reads as well.
Other displays are about our furbabies. Pets are part of the family, after all.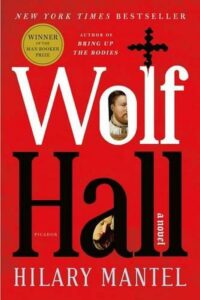 This month's Staff Pick is Hilary Mantel's reimagining of the Court of Henry VIII through Thomas Cromwell's eyes. Give it a read!
A lot of new materials have also been added recently. Be sure to check them out.
Allison Broesder
Head Librarian (Dawson/Canby/Madison)